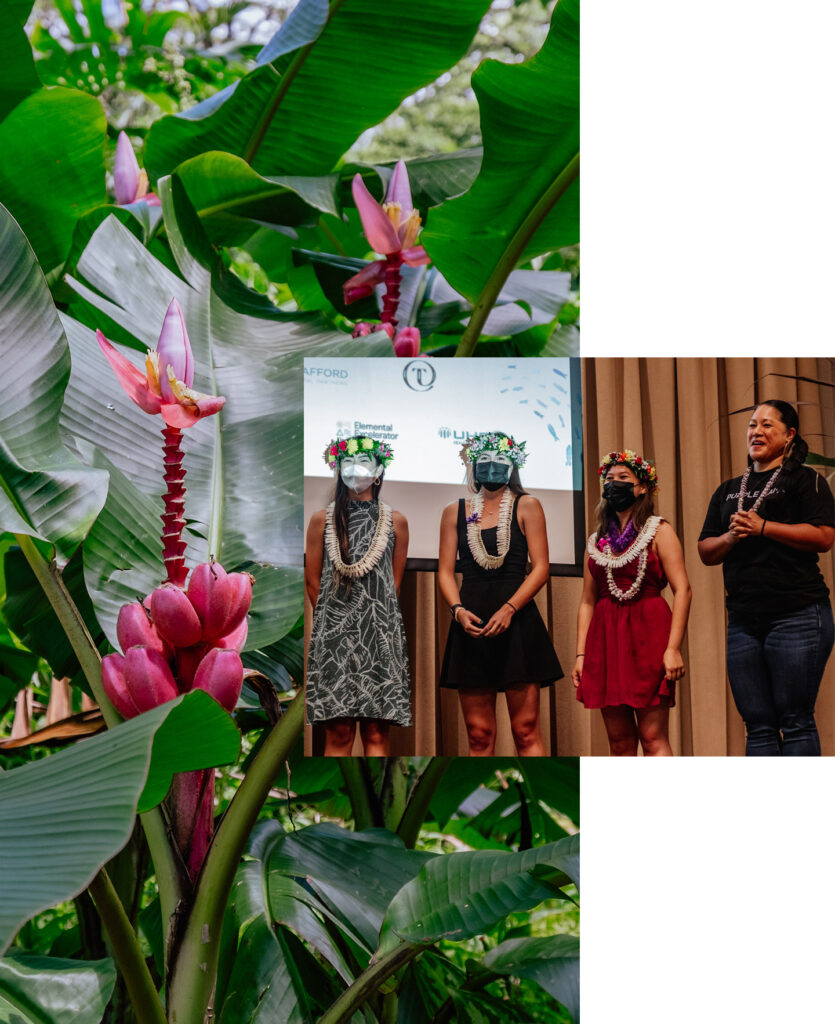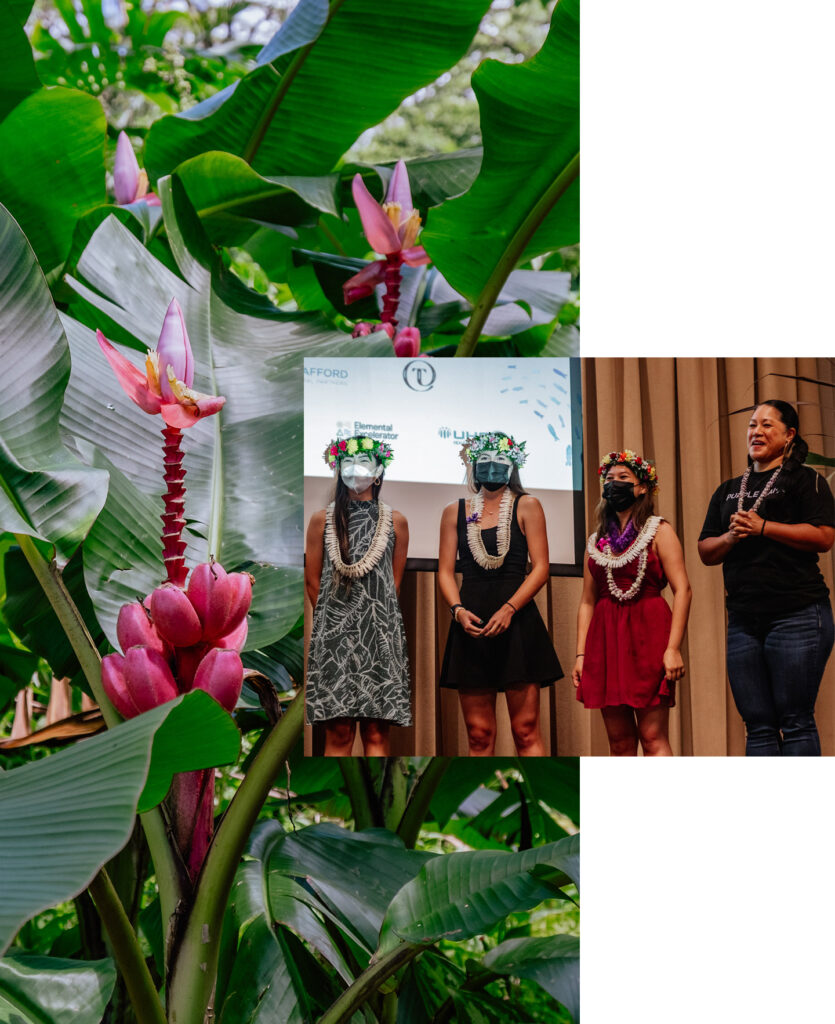 Since our founding nine years ago, Purple Maiʻa has served nearly 2,000 kēiki from across the pae ʻāina. As our haumāna grew, so did we. Sprouting from a single shoot of after-school class, Purple Maiʻa now offers a variety of classes across a wide range of topics to deepen the connection between 'āina, people, and tech while keeping it rigorous and engaging—or, in plain terms, fun and awesome.
Along the way, we've created other programs that could help our kēiki further cultivate their technical skills and interests—from courses on design thinking and entrepreneurship to developing the skills necessary to enter the tech workforce.
In furtherance of our mission, we are pleased to announce the Lau Maiʻa Scholarship program to support culturally-grounded tech makers and problem solvers in pursuit of their post-secondary academic goals. In the same way that lau maiʻa were used as lāʻau lapaʻau to encase the body and offer an extra layer of healing and protection, we hope that the $2,500 Lau Maiʻa Scholarship can help ease the burden of tuition and empower students to stand tall in their growth.
If you are (or know of) a graduating high school senior who will be attending a 4-year college and will be majoring in Computer Science, Engineering, Business or Entrepreneurship and committed to ʻāina, kaiāulu, lāhui and got the receipts, then we encourage you to apply.
Open and close date
March 1 to April 28