We are a culturally informed creative agency →​
Our goal is to develop a coalition of Native Hawaiian entrepreneurs focused on aloha 'āina, sustainability, and regenerative business models to cultivate waiwai and uplift the lāhui.
As a studio, we are here to fill operational gaps in key functions for these companies, empowering them to grow faster, larger, and create greater impact.
As sons and daughters rooted in Hawaiʻi and Hawaiian culture, we are driven to see our communities thrive economically, and we aspire to see a world that resembles the moʻolelo of our ancestors.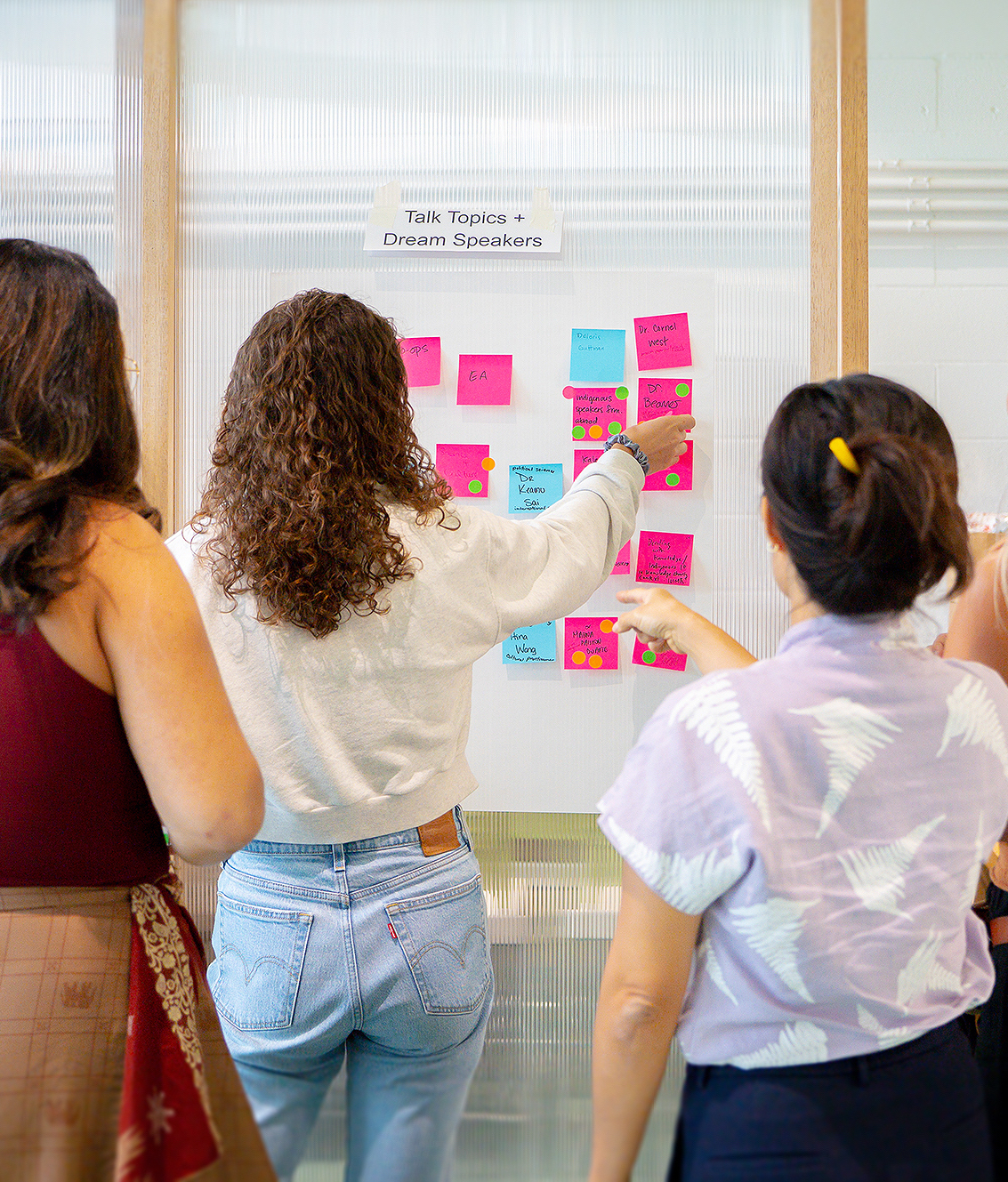 It all began with Purple Prize.
Purple Prize was an innovation competition with a goal of empowering the next generation of culturally-grounded technology makers and place-based entrepreneurs. Purple Prize was driven by a desire to seed and support values-aligned companies capable of restoring waiwai.
In response, Mālama Venture Studio was created.
Mālama Venture Studio expanded beyond the competition to ensure that companies' success, the hatching of new companies, and the creation of local jobs. MVS partnered with values-aligned businesses to build impactful and scalable ventures atop the platforms our ancestors created.
2016-2020 ~ Alec Wagner – Director of Purple Prize + Mālama Venture Studio
FoundHer is the first small business accelerator in the country that focuses on women and mothers of Native Hawaiian, Pacific Islander, and Asian descent. The program provides non-dilutive funds in five core markets of Hawaiʻi's economy with the aim to create a world with less inequality and more inclusivity.
Darien Siguenza – Program Manager, FoundHer
Mālama Studios was launched.
Over the years, the coalescing of programs and ideas were validated through iteration and experimentation. With our purpose and intention backed by the community, the Mālama Studios division was launched as the entrepreneurial and design-focused arm of Purple Maiʻa.
Keoni DeFranco – Director, Mālama Studios
Mālama Studios is perhaps the program with the broadest range. We aim to support the development of a community-serving economy of abundance and wellness, built upon indigenous innovation and technology. Here is our approach to this important hana.
Aloha 'āina is a central pillar in our approach to entrepreneurship and design-thinking. By emphasizing connections between land, people, and communities, we develop a uniquely regenerative, circular economy rooted in ʻIke Kūpuna. Which then serves as a global model for self-sufficiency, environmental sustainability, and social justice.
We provide support through curriculum, workshops, hackathons, and physical community spaces for people to gather and collectively build. We provide workplace training and inspiration for the next generation of creators and leaders. While our services include design, communications, and facilitation, our larger work is to uplift the lāhui to the next steps of economic acceleration.
As a studio and division of Purple Maiʻa, Mālama Studios is intentionally developing waiwai. By working with businesses in areas of food security, land stewardship, health and wellness, sustainability, and biocultural restoration, we aim to create a foundation that ensure Hawaiʻi's economy can survive on its own. Deliberate efforts generate meaningful outcomes.
Our training programs aim to educate, equip, and empower the next generation of entrepreneurs and designers. Curriculum and outcomes are designed using culturally grounded frameworks that provide the skills necessary to transform our communities.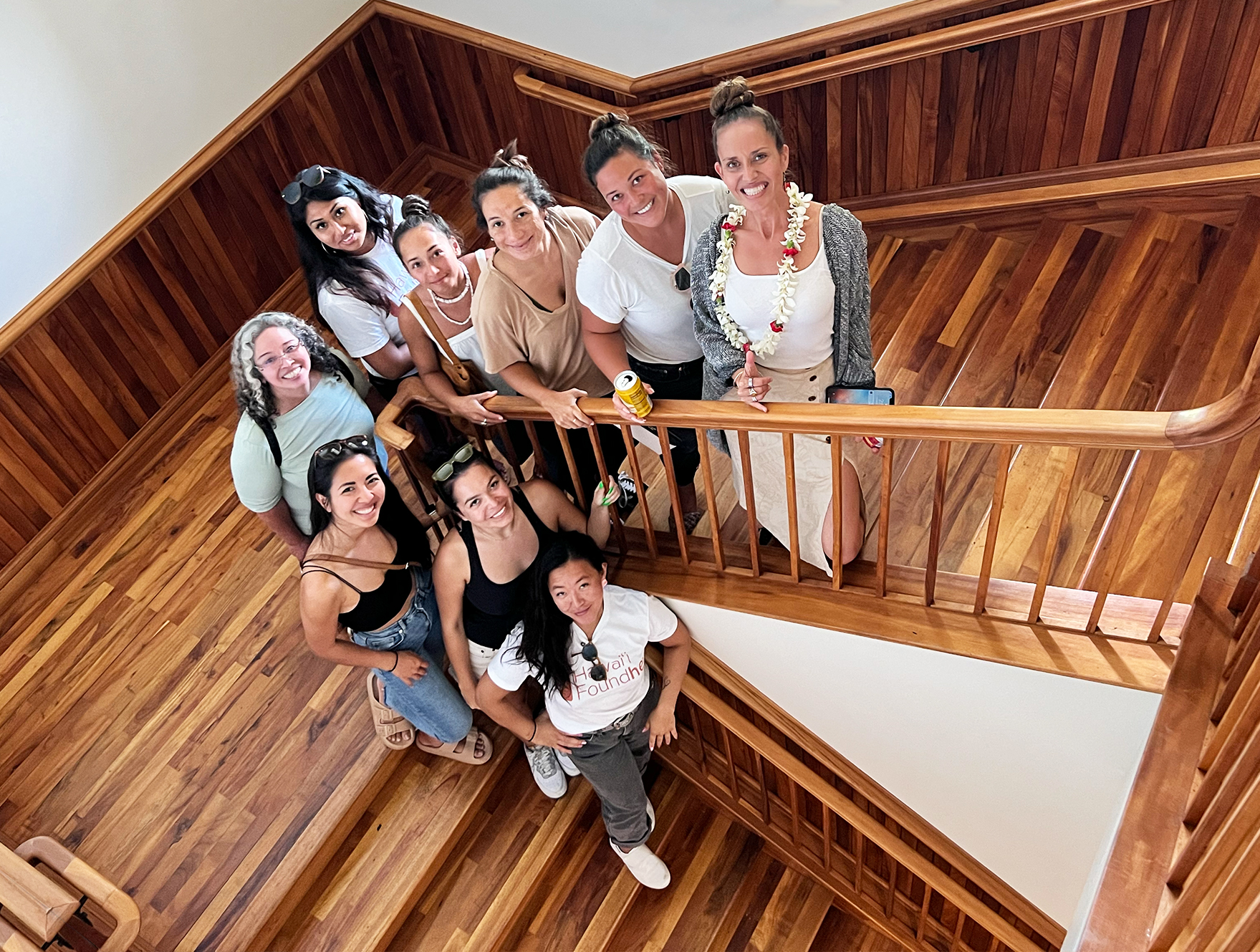 A business accelerator created and operated by women for women. FoundHer provides research-tested resources critical to the success of an early-stage wāhine-led business. Over the course of 6 months, the goal is to grow five small businesses by 100-300% by providing resources including funding, mentorship, childcare, and workspace.
A 9 month program aimed to implement practical and innovative solutions for Kānaka Maoli owned companies to scale across the pae ʻāina and into new markets. Addressing key areas of inequality, MDS Accelerator has chosen companies that focus on regenerative, environmentally sustainable, and a socially just Hawaiian economy.
Our training programs aim to educate, equip, and empower the next generation of entrepreneurs and designers. Curriculum and outcomes are designed using culturally grounded frameworks that provide the skills necessary to transform our communities.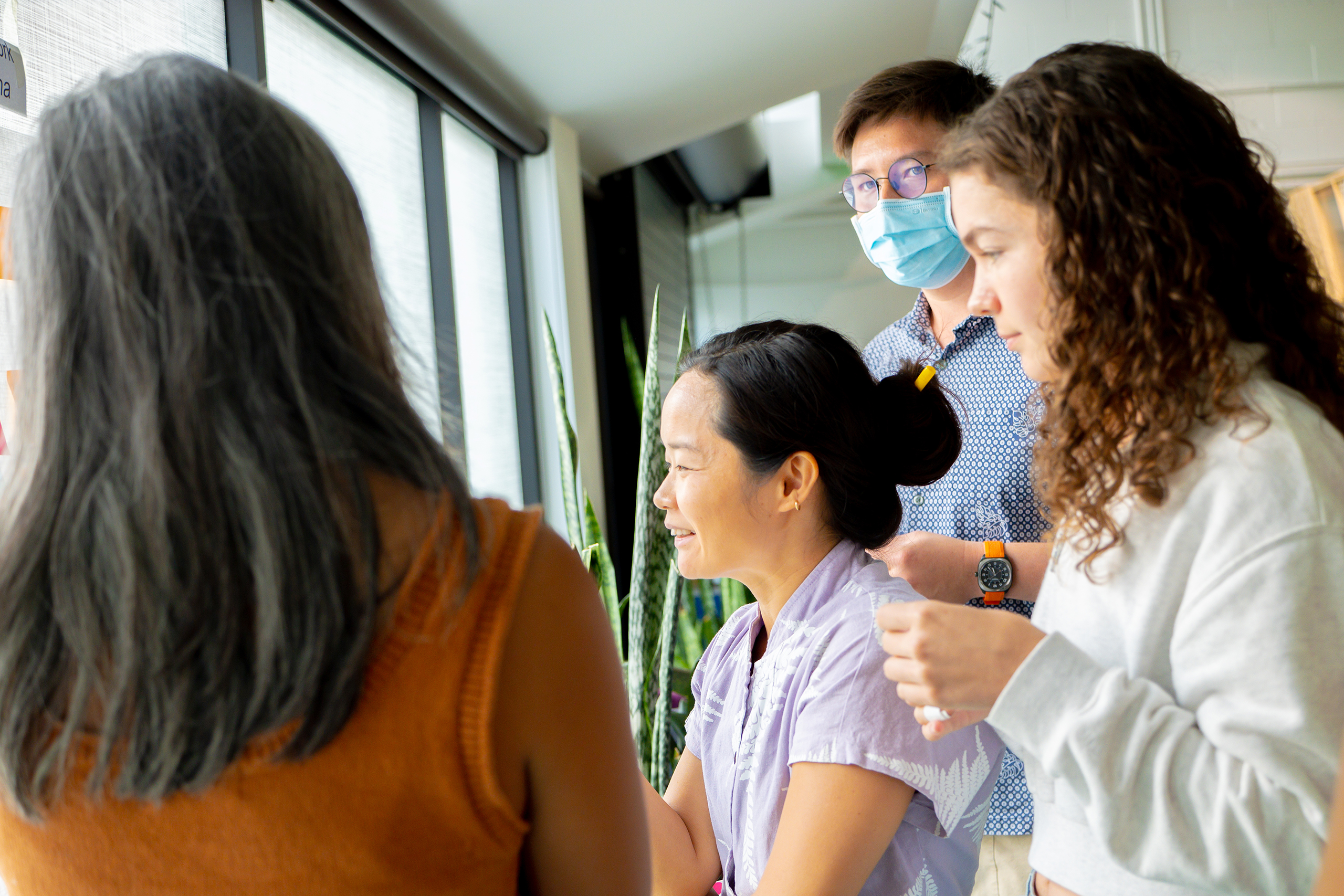 Ethical Design in a Hawaiian Context
Ka Maka 'Inana (KMI) seeks to inform the way we think about and practice design to embed more equity and cultural groundedness in all the things that we create. KMI host monthly Think Tanks and meetups.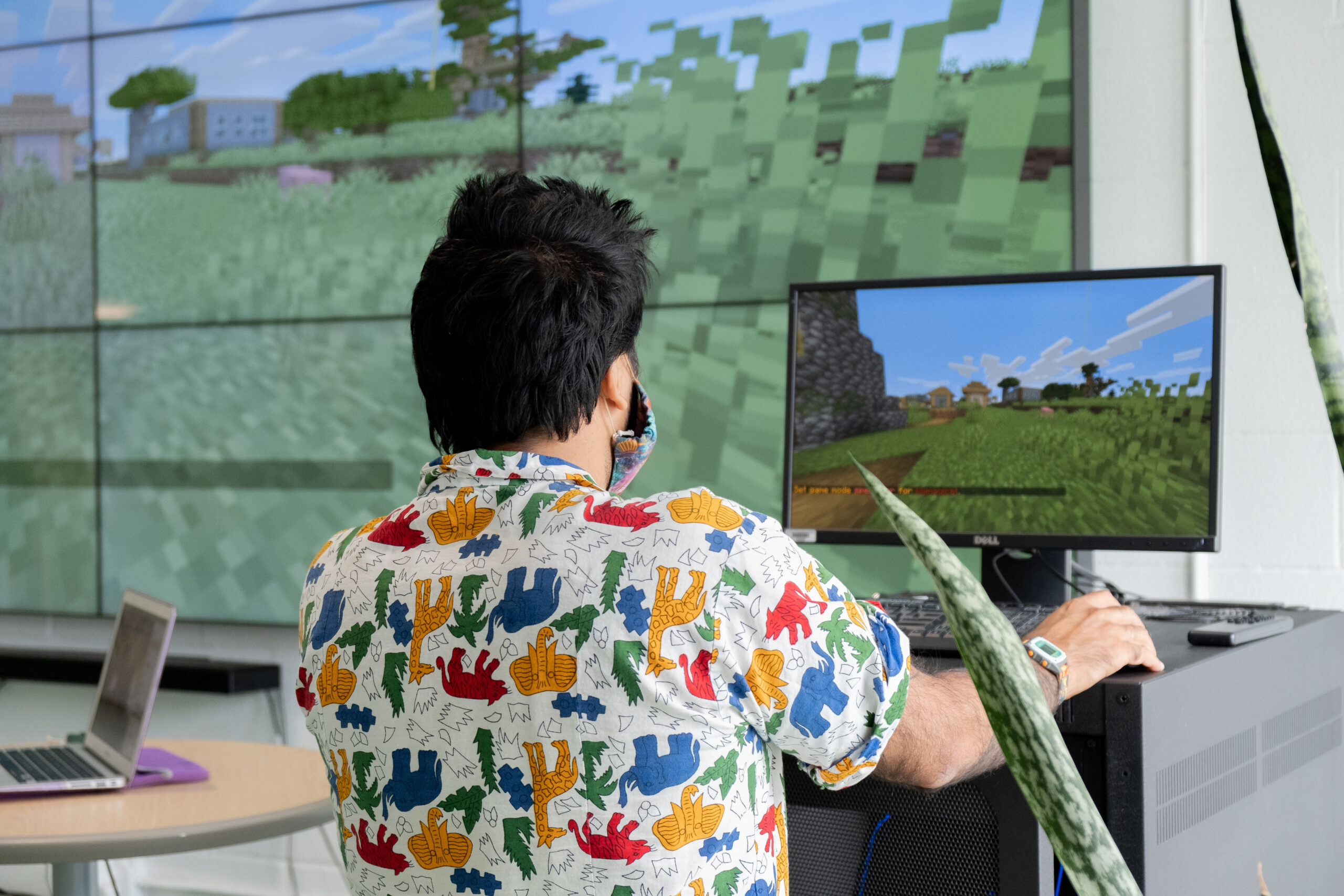 Digital Skills in a Hawaiian Context 
The Digital Creators (DC) program is an intensive learning experience that introduces participants to the basics of digital marketing, visual design, and the power of storytelling. Summer internships starting in 2023!
We partner with startup companies and organizations by infilling functional operating roles, and deploying high-leverage interventions at critical points in their early lifecycle. Here are a few companies we currently service!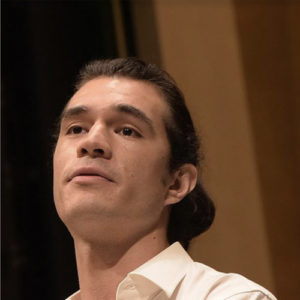 Keoni DeFranco
Managing Director, Mālama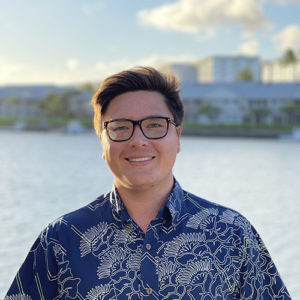 Alec Wagner
Strategic Projects Lead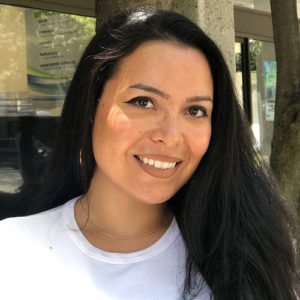 Darien Siguenza
Program Director, Hawaiʻi FoundHer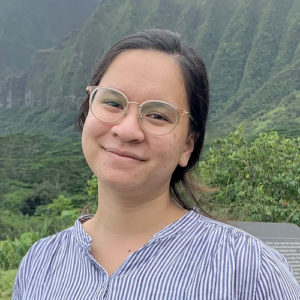 Keaʻa Davis
Lead Design and Product Strategist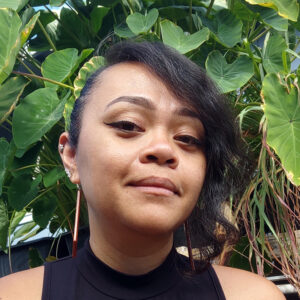 Pōhai Panoke
Creative Developer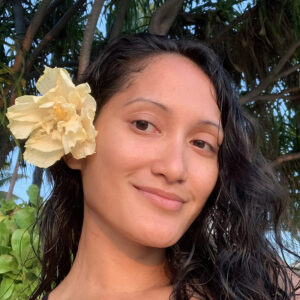 Angel Permito-Kaheaku
Program Kōkua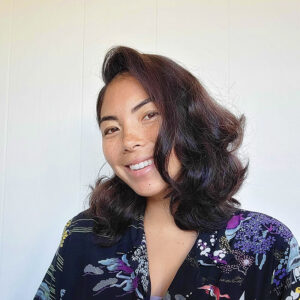 Jazzy Kealoha
Program Coordinator