Congratulations to the winners and all the competing teams in this year's 2017 Purple Prize! We are so proud to share this impressive list of working projects and aspirations.
In-Flight Category Winners:
Mālama Loko Iʻa –1st place
An adaptive and weather-proof tablet-based data collection interface that functions offline so community members can collect an array of data from the loko iʻa in a standardized format for community-based ecosystem management. https://vimeo.com/185963973/3c36861de7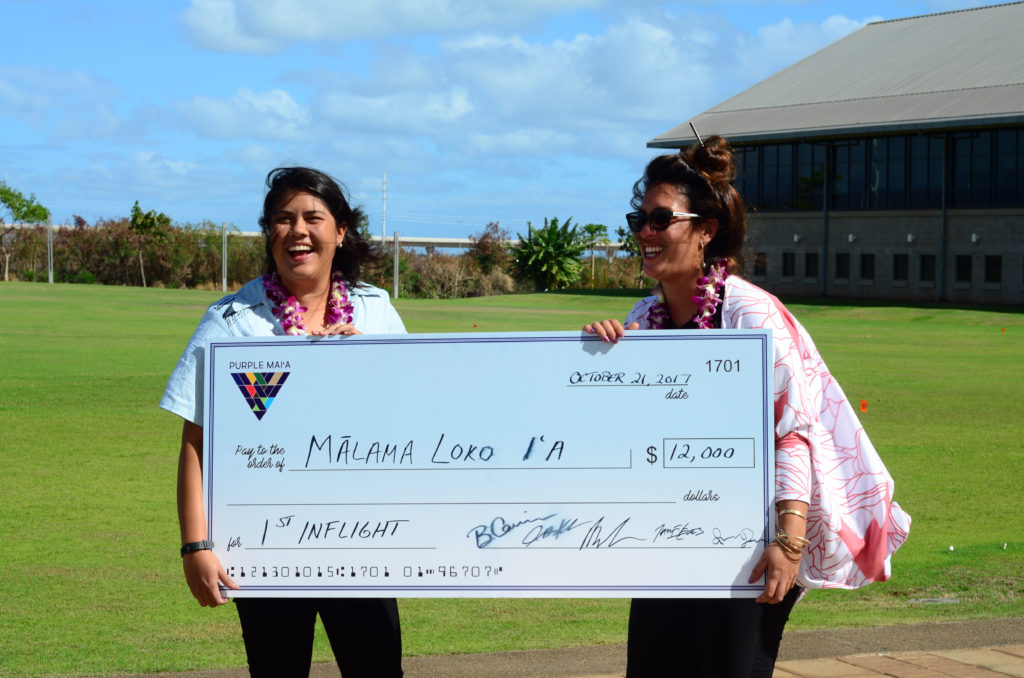 ---
Eats –2nd place
A mobile application that allows people to find, order, and sell healthy, locally-sourced, organic food in order to make food transparent and accessible to everyone. https://tryeats.com/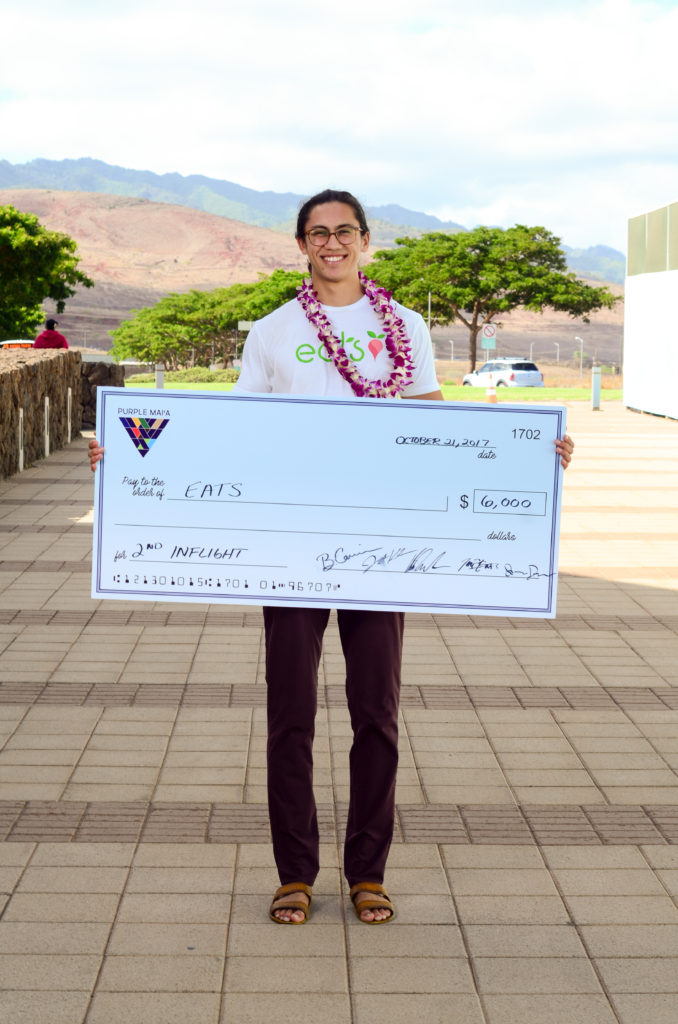 ---
Startup Category Winners:
Innovative Iʻa Kilo Practices for the Contemporary Kiaʻi Loko –1st place
A cost-effective tool to document and quantify fish at mākāhā (sluice gates) over tidal, mahina (lunar) and seasonal cycles using underwater cameras and machine learning for better management and community engagement.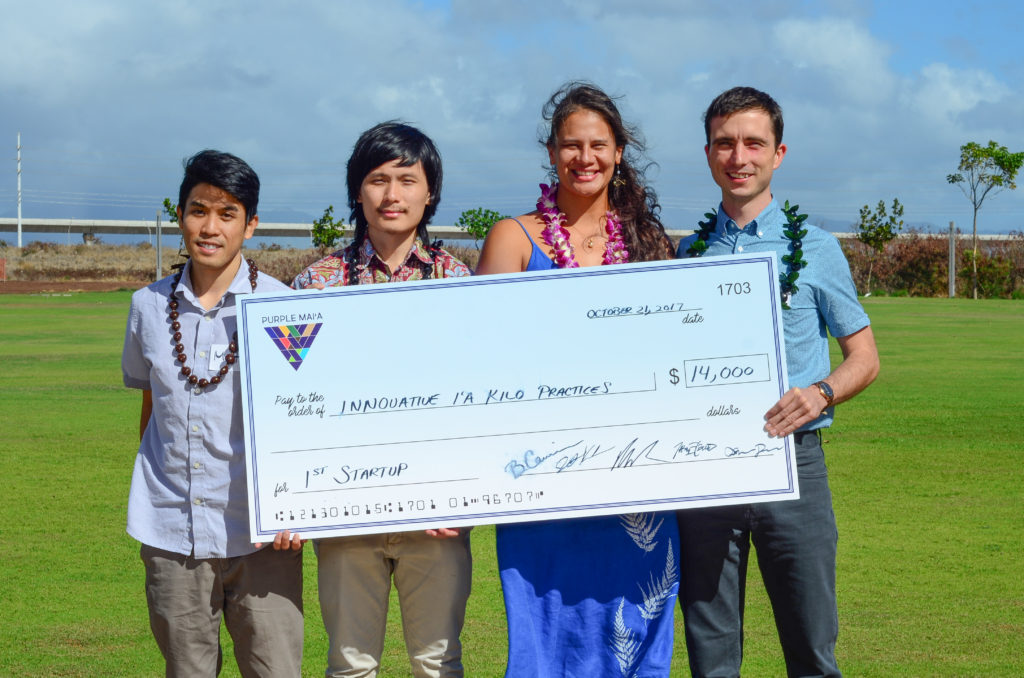 ---
Native Stories –2nd place
A platform that stores and distributes content focused on place based stories and cultural practice to perpetuate and advance indigenous wisdom through retelling of history through the oral traditions of storytelling. http://nativestories.org/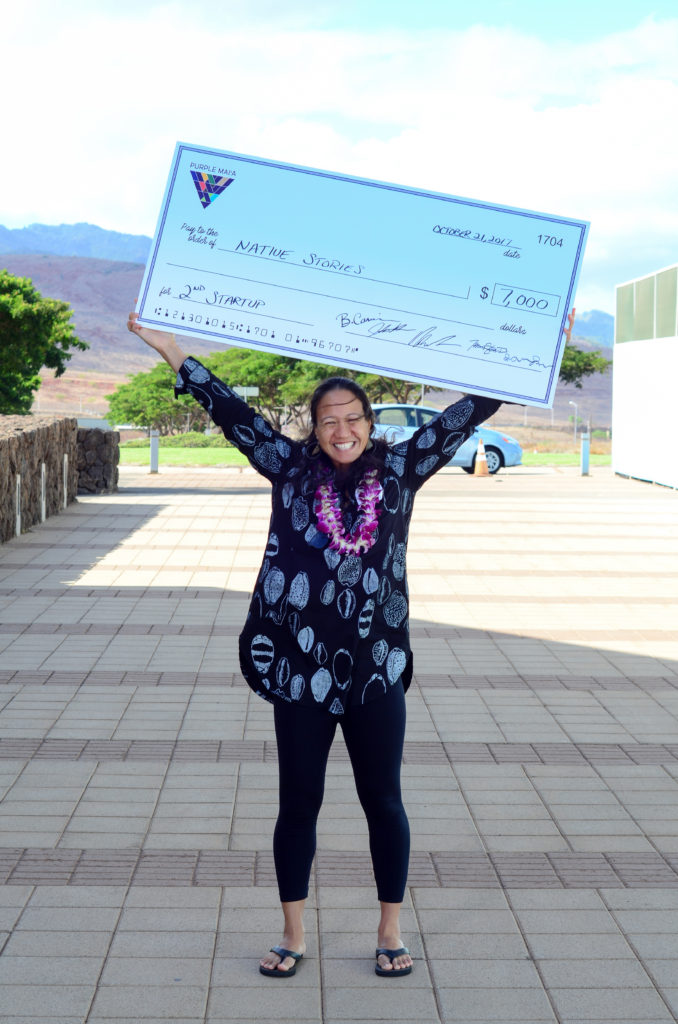 ---
People's Choice:
Ecoponics
An enclosed energy efficient ecosystem producing a predictable controlled surplus of food out of food waste, enhancing local sources of organic vegetative plants for local consumers.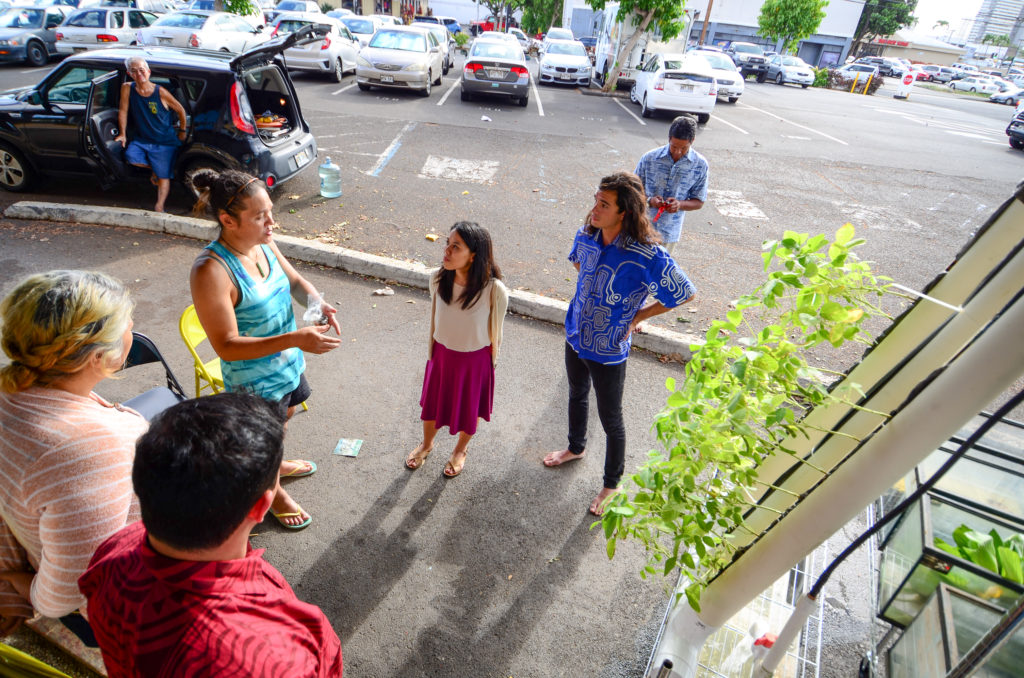 ---
2017 Competing Teams:
Bee Lokahi
An organic, non-antibiotic bee feed based on Pacific Islands ancestral knowledge and Native Hawaiian plants to improve the health and long-term sustainability of the bees our agriculture depends on, as well as the Endemic Hawaiian Solitary Bees that native plants depend on. https://www.youtube.com/watch?v=nlBM59U6oyU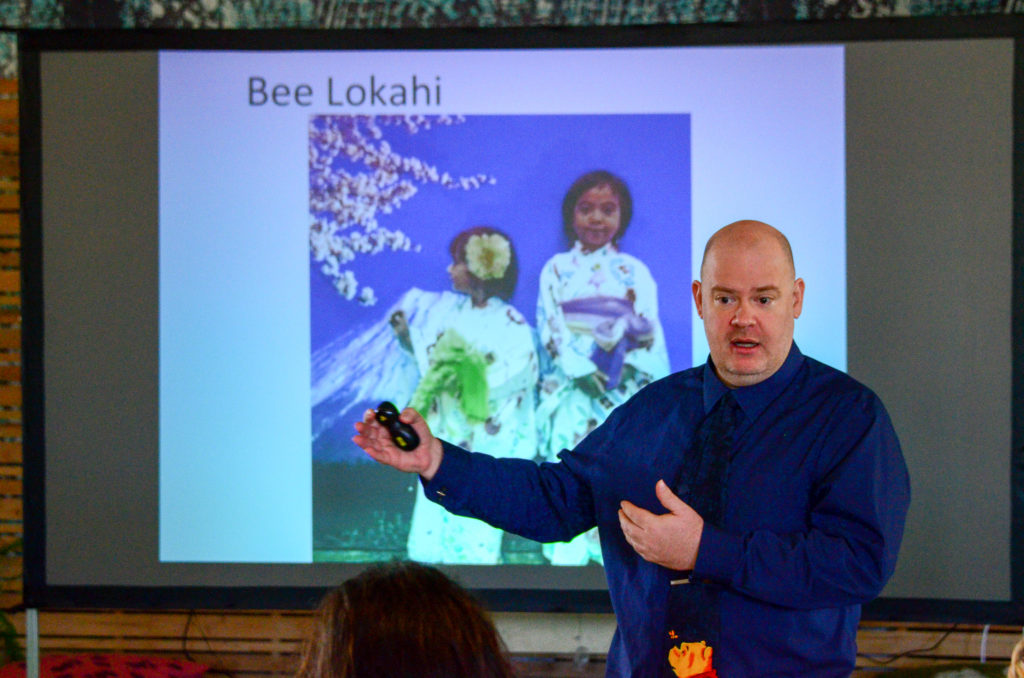 ---
ESI
A project for sharing and making accessible and understandable the already existing water quality data so that communities can learn how to better steward their water resources.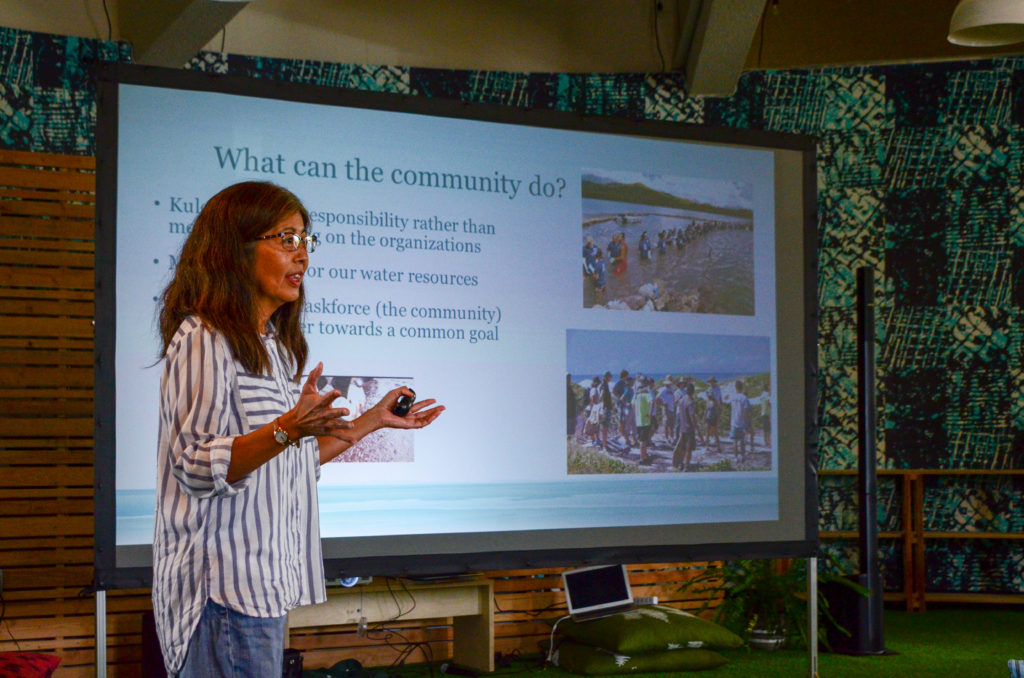 ---
Holodeck Ahupuaʻa
A dynamic, hybrid physical-virtual platform created with a satellite-accurate physical model upon which data-driven graphics are projected and displayed, helping educators infuse spatial thinking into teaching and learning and redefining a pathway for technology to transform learning, collaboration, and consensus building into the kuleana of ahupuaʻa recovery.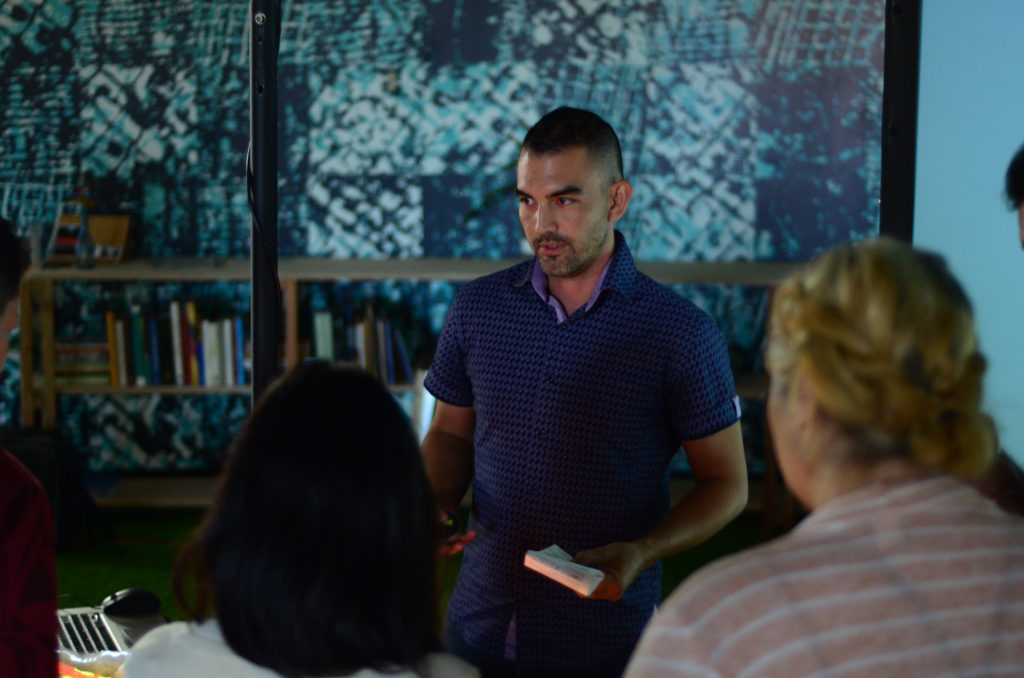 ---
Mai Tai'd
An affordable, real-time tide gauge and iOS app to enable site-specific and even hyper-local water level measurements and tide predictions, which are being applied by local community groups including 18 traditional Hawaiian Fishponds. http://grogdata.soest.hawaii.edu/project_info/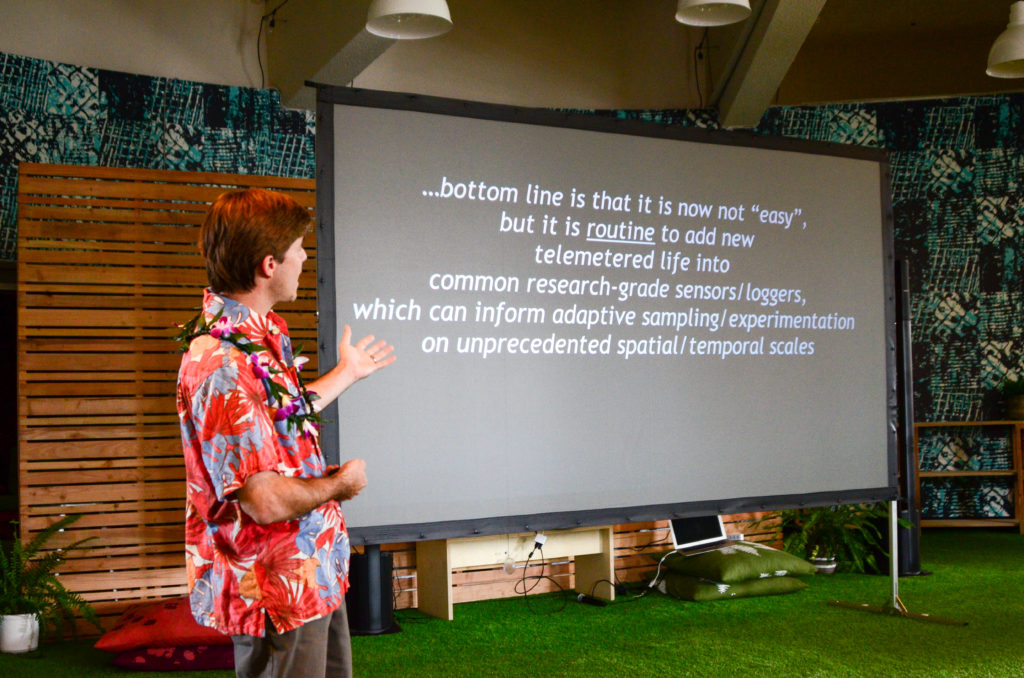 ---
Makawalu
A platform that amplifies and provides different perspectives on ancient Hawaiian wisdom found in four specific ʻŌlelo Noʻeau in order to spark authentic interactions at the level of the individual, family, and community relationships.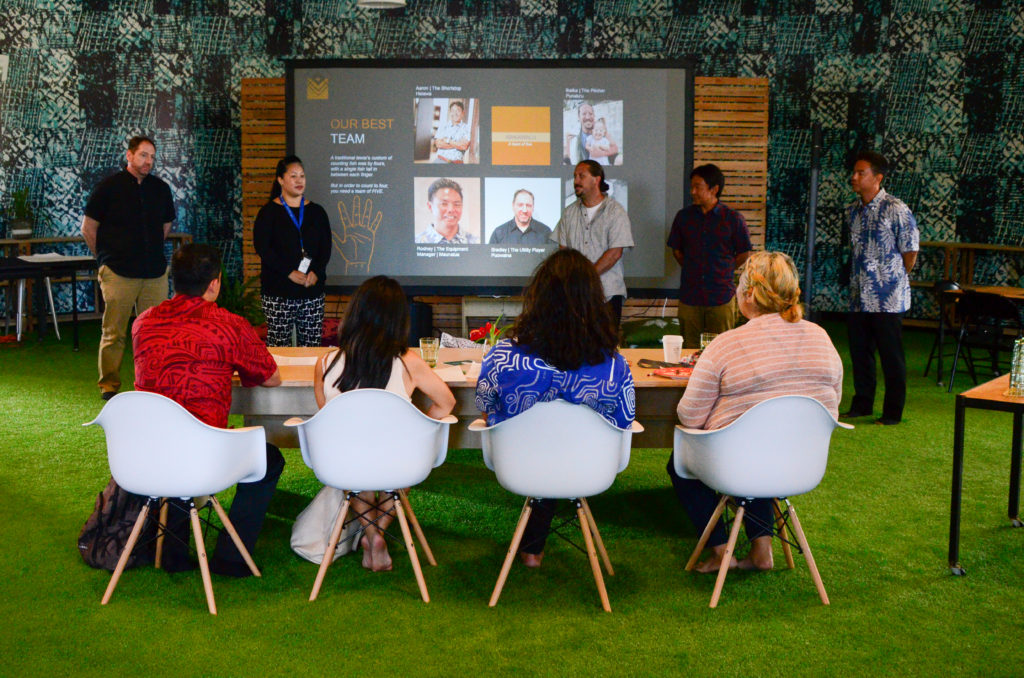 ---
NRDS.io
A software platform for land managers to measure, map, and share their impact in a cost effective, easy way (including GIS, project management, data collection, data analytics, and communication tools) in order to speed response times to disasters and support data driven decision making. https://nrdsdata.com/