A 5-part virtual workshop series for Maui County Entrepreneurs to help you grow your small business
For Maui County entrepreneurs, Sprout Maui Nui is a virtual workshop series designed to help you grow your businesses, regardless of what stage you're at.
Through five virtual workshops offered between December 2022 and January 2023, Purple Maiʻa instructors and invited guests will teach you customer research, marketing, finance, and leadership skills.
You'll also have opportunities at every workshop to expand your network and learn about resources you can use to continue your learning or support your business journey.
Workshop 1
Customer Research Methods
December 3, 2022 from 10am-12pm
Facilitated by Alec Wagner, Strategic Projects Lead, Purple Mai'a Foundation
Featuring Wayne Wong from Hawaiʻi Small Business Development Corporation
This workshop covers why research is useful for growing your company and decision making, how to plan for customer research (research design, technologies, tools, and methods), and best practices for implementing interviews.
Workshop 2
Marketing Tactics for Growth
December 17, 2022 from 10am-12pm
Facilitated by Naomi Yoshida and Keoni DeFranco from the Purple Maiʻa Foundation
Featuring Ellen Ng and Wayne Layugan from Hawaiʻi Technology Development Corporation
While word of mouth is always number one, we have digital tools to help spread the word. Whether you're selling clothes, services or poi these digital tools can help define the special mea you've created and attract the right customers to grow your business.
In this workshop, we'll cover:
Marketing channels we love
Social media best practices
This workshop is interactive, fast paced and you'll get tools to take home. All are welcome. A hui hou! 
Workshop 3
Sources of Capital
January 7, 2023 from 10am-12pm
Facilitated by Wayne Wong, Maui Center Director, Hawaiʻi Small Business Development Centers
In this workshop, you'll learn about different sources of capital, how to determine which source is right for your business, and tips for accessing capital. We'll specifically cover debt funding options, equity sources, crowdfunding, and other possible funding avenues.
Workshop 4
You should get a mentor!
January 14, 2023 from 10am-12pm
Facilitated by Darien Siguenza, Program Director, Hawaiʻi FoundHer
Featuring Marla Momi Musick, Director, YWCA Oʻahu MBDA EWOC Business Center
"You should get a mentor!". Easier said than done, right? Many people have told me to find a mentor throughout my career, and I had no idea where to start. I never fully understood the value of mentorship until I began working with startups, and can say that they are a vital ingredient to a successful career, and other aspects of life! If you are looking for guidance on finding and building a successful mentor relationship, join this workshop.
In this workshop you will learn:
How to identify the type of mentorship you need
How to build meaningful mentorship relationships
How to facilitate fruitful mentor meetings
Workshop 5
Financial Planning and Strategy
January 21, 2023 from 10am-12pm
With Donavan Kealoha, Co-Founder and CEO, Purple Maiʻa Foundation
Are you planning to launch a new product line, looking to open a retail storefront, or thinking of making your first full-time hire? In this workshop, you'll hear examples of good (and bad) business planning and decision making and learn frameworks for thinking about your business' financial future.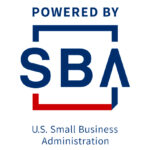 This project is part of Maui Economic Development Board Hub sponsored by the Small Business Administration (U.S. SBA).

Funded (in part) through a grant with the U.S. Small Business Administration. All opinions, conclusions, and/or recommendations expressed herein are those of the author(s) and do not necessarily reflect the views of the SBA.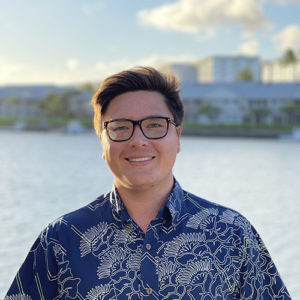 Alec Wagner
Strategic Projects Lead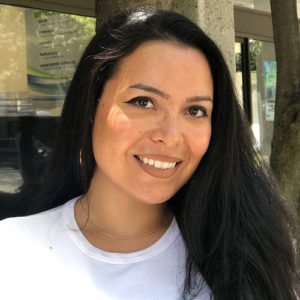 Darien Siguenza
Program Director, Hawaiʻi FoundHer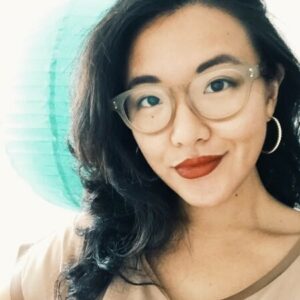 Naomi Yoshida
Marketing Director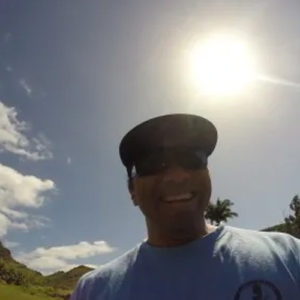 Donavan Kealoha
Co-Founder, co-CEO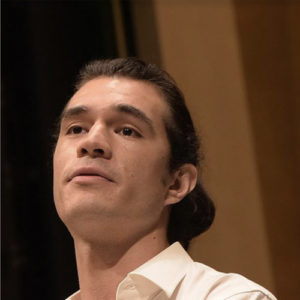 Keoni DeFranco
Managing Director, Mālama