Ethical Design in a Hawaiian Context 
Design is the foundation that everything we see is built upon, from public service programs, to policy, to architecture, to emerging technologies. Ka Maka ʻĪnana seeks to inform the way we think about and practice design to embed more equity and cultural groundedness in all of the things that we create. On behalf of the Purple Maiʻa Foundation and the University of Hawaiʻi Office of Indigenous Innovation, we invite you to learn Ethical Design in a Hawaiian Context alongside a growing community of practice in Ka Maka ʻĪnana.
Since 2019, we have intentionally selected 20-30 community members each year to explore design in a maoli context alongside one another. 
With them, kumu, and partners, we co-created a unique 12-week virtual learning experience.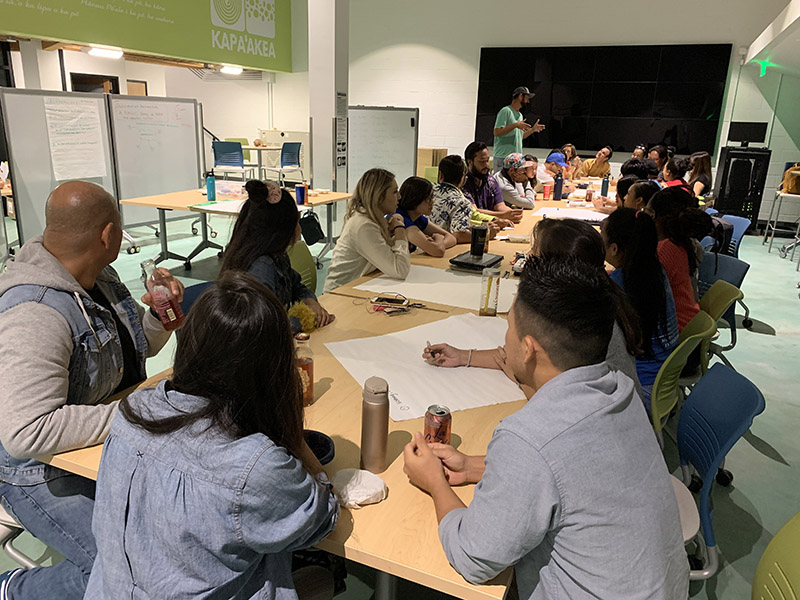 Over 12 weeks, on your own schedule, learn Ethical Design in a Hawaiian Context through a series of weekly videos, readings, exercises, and assignments developed and curated by kumu and practitioners. 
Cohort IV: Fall 2022
Estimated 2-4 Hour Time Commitment per Week
3-Part Course Series
Course 1: Principles of Community Building
Course 2: Primer on Design
Course 3: Principles and Ethics of Designing in Hawaiʻi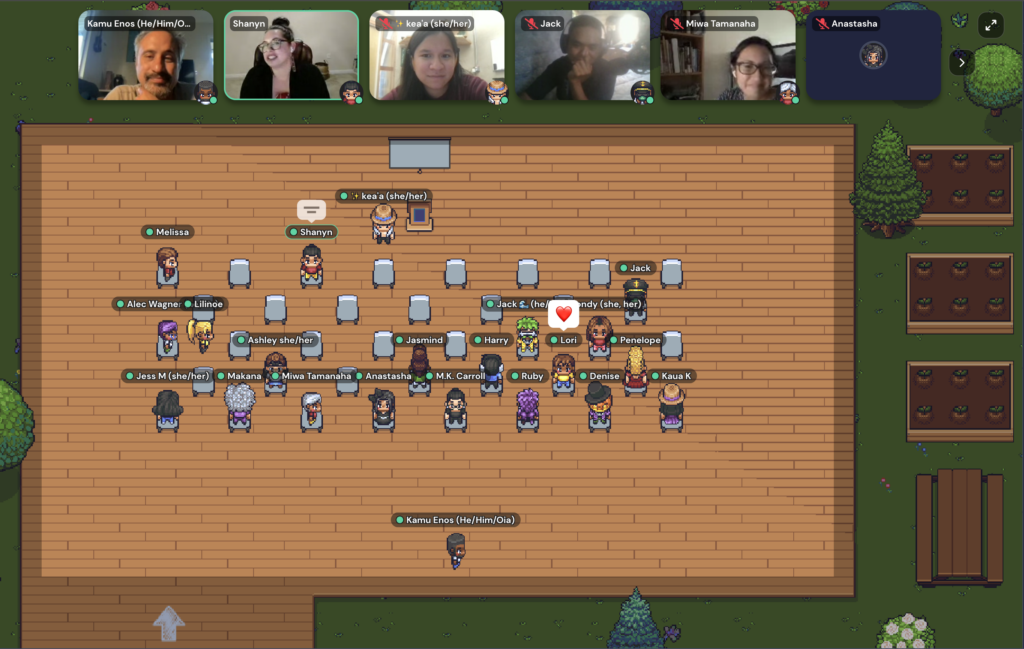 Every week, join a 1.5-hour virtual session where you'll build relationships with other members of your Cohort and unpack lessons learned from weekly classes.
Reflections take place weekly on Wednesdays at 4:30-6:00pm
In addition to becoming a member of the active learning community, upon graduation, you'll be invited to join a virtual community of Ka Maka ʻĪnana alumni from previous Cohorts who are doing paradigm- shifting work across Hawaiʻi nei.
Throughout the year, the Ka Maka ʻĪnana team will also host pau hana's, talks, site-visits, and workshops that you, as a graduate, will have access to for life.
For the first time ever, graduates of Cohorts on Oʻahu will also be invited into Ka Maka ʻĪnana's Design Think Tank at Hālau ʻĪnana in Mōʻiliʻili.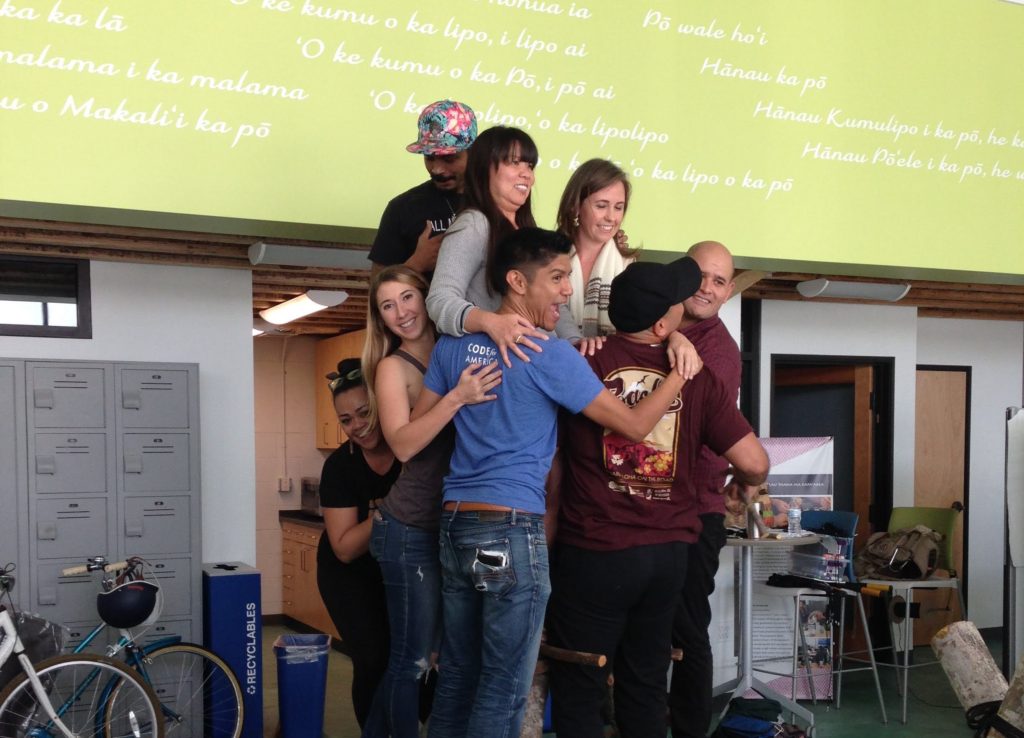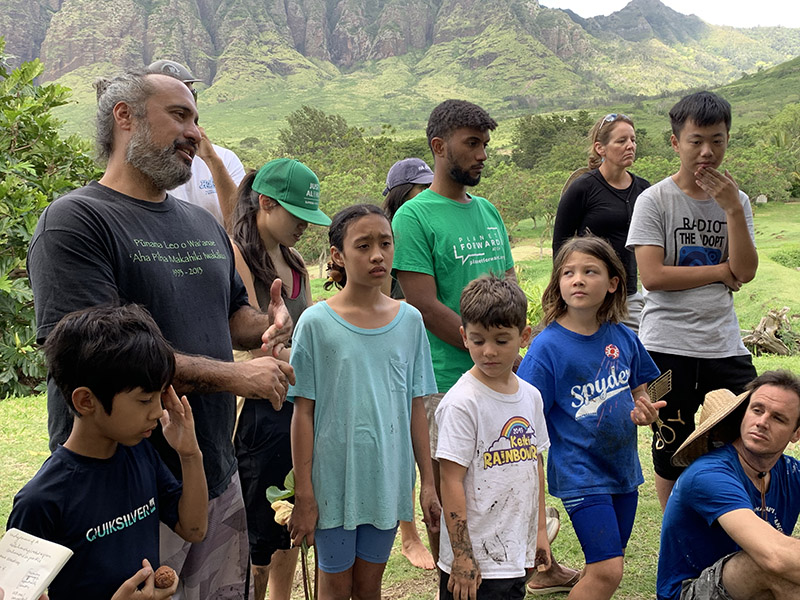 The Design Think Tank at Hālau ʻĪnana is where alumni will have a chance to practice lessons learned from Ka Maka ʻĪnana and collaborate to deploy ethical, place-based design to solve real-world challenges. Design Think Tank gatherings take place once a month in-person.
Solutions and initiatives ideated in the Design Think Tank are eligible for over $10,000 in funding that can be used for research, prototyping, and pilot implementation.
Receive a virtual design education three-years in the making
Join a like-minded virtual and in-person community with lifetime benefits
Gain access to design and innovation advisors in the Mālama Venture Studio network
Gain access to over $10,000 in funding to prototype and launch new solutions and initiatives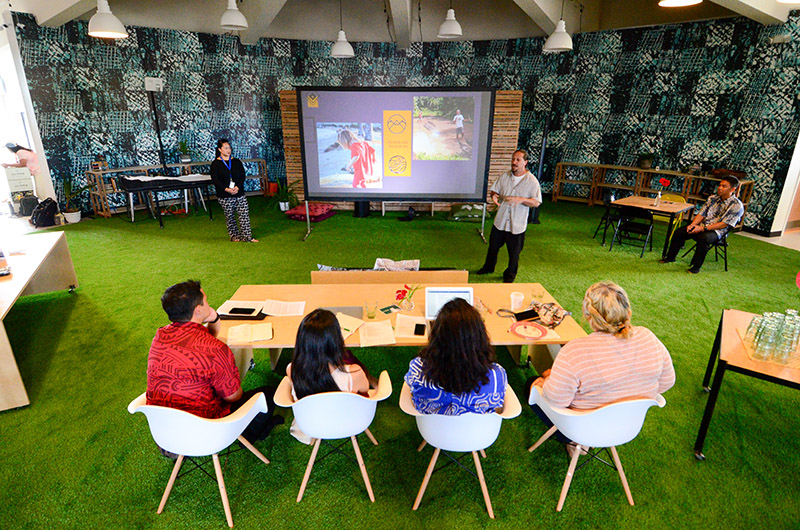 If you are interested in learning Ethical Design in a Hawaiian Context but can't join Cohort IV, try our virtual courses that you can take at your own pace.
Where from: I grew up in Lahaina, Maui
What I do: I try to create environments that are conducive to more equitable innovation.
Hobbies: Tennis, Preparing and cooking meat, Hanging out with my doge, Yama
Fun Fact: When I was a kid, I really enjoyed painting in oil and watercolor.
Where from: My roots are in Ho`olehua, Moloka`i but these days I'm based out of Manoa Valley.
What I do: Listen deeply to the stories people tell to inform the way businesses and technologies are built to serve them.
Hobbies: Playing video games, stargazing, and going to craft fairs.
Fun Fact: I grew up on my family's watermelon farm. I didn't like watermelon as a kid, but it's one of my favorite fruits nowadays.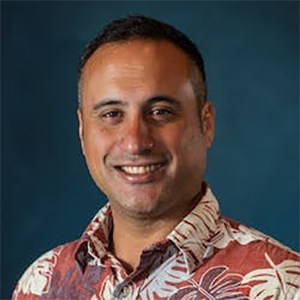 Kamuela Enos
Director of University of Hawaiʻi Office of Indigenous Innovation
Where from: Born- Makaha, Waianae Moku.  Currently live in Waip`o, Ewa Moku
What I do: Director of the Office of Indigenous Innovation for the Office for the Office of Research and Innovation for the University of Hawaii of Hawai`i System. 
Hobbies: Being a dad, learning new things, making music, reading mind expanding texts
Mode: Virtual
Applications Due: February 1, 2023
Dates: March 1 – December 21, 2023
What: Mālama Design Studio is a 9-month accelerator that will guide Kānaka Maoli owned companies through design-thinking processes rooted in Hawaiian culture. Our team will help to implement both practical & innovative solutions while maintaining cultural values.