Hoʻomaka i ke ala hou as a digital creator in this 18-week intensive program
In the Digital Creators program, students form hui to launch a paid marketing campaign, craft a case study around the project, and showcase their work on personal portfolio websites. At Hōʻike, students will present their case studies and engage in mock-interviews with potential employers.
Applications are now closed.
Module 1: Launching a Campaign
Learn the basics of digital marketing and launch a campaign to drive real impact in your community.
Module 2: Intro to Front-end Web Development
Develop in-demand coding skills for front-end web development.
Module 3: Communicating the Results
Showcase your experience with potential employers through a case study on your own portfolio website.
Learn Industry-Standard Tools
Figma

WordPress +  Elementor

Canva

Unsplash

Google Suite

HotJar

FaceBook / Instagram

Buffer + Start Page

Trello

Slack

Zoom

Mailchimp
Design Thinking

Graphic Design

Marketing Strategy

Analytics Tracking

HTML/CSS/Javascript

No-code Web Design

Working within a brand
Communication
Teamwork
Interviewing
2022-23 graduating high school seniors and college students/graduates who are based in Hawaiʻi, across the pae ʻāina. Requirements:
Must attend two 2-hr meetings per week, for 18 weeks
Basic computer skills (like navigating the internet, downloading applications, etc.)
Access to a computer (mandatory), smartphone (recommended)
Available to be hired in the next 4-6 months in a relevant role (digital marketing intern, etc)
Applications are now closed.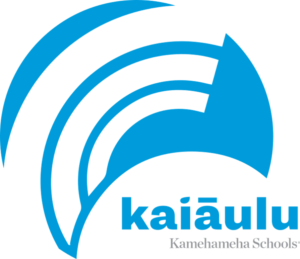 Kaiāulu by KS Digital is a new digital learning portal that will grow to connect haumāna and 'ohana to a range of community-created learning opportunities built on a Hawaiian cultural foundation with the goal of nurturing 'ōiwi leaders — people who use their knowledge, skills and passion to strengthen Hawaiʻi and its people.